Your Reliable Heating and Furnace Repair in Cincinnati, OH
We Help Residents of Cincinnati Maintain Their Heating and Furnace Systems in Great Shape All Year Around, With Our Expert Services.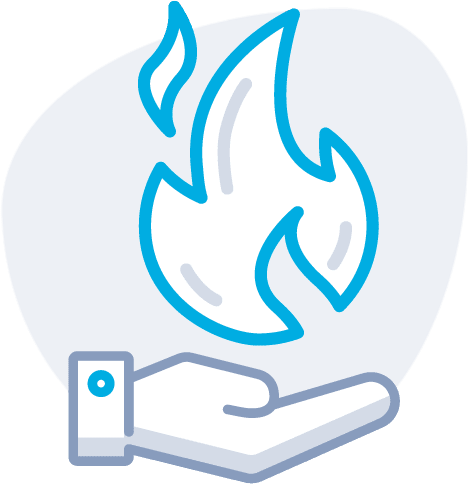 Keeping Your Home Nice and Warm
Making sure that your furnace and heating systems work as they should is paramount to helping keep your home warm, safe, and comfortable. This becomes even more crucial if you have little ones, elderly or sick people, or pets living with you.
All too often, though, repairs and maintenance works get delayed until they have become very serious. This can potentially be compromising for the health and safety of your entire household: yes, even if the problem "looks" minor.
You don't want anything dangerous to happen to you or your loved ones, right? Then, make sure that you have Jolly on speed dial. We are your Cincinnati go-to for all your heating and furnace home repair needs.
Helping You Spot the Warning Signs
The signs that something is wrong with your HVAC system are not always obvious or straightforward. Sometimes, they can be as subtle as a new, strange smell, or a sudden increase in your utility bills.
Specifically, this is what you should be keeping an eye out for:
A decrease in airflow levels
A decreased in heat levels
New, unusual noises
New, unpleasant smells
Unexplainably higher energy bills
But what if you aren't quite sure whether what you have identified is problematic or whether it may just resolve itself? Don't leave it to chance. Call the experts at Jolly today.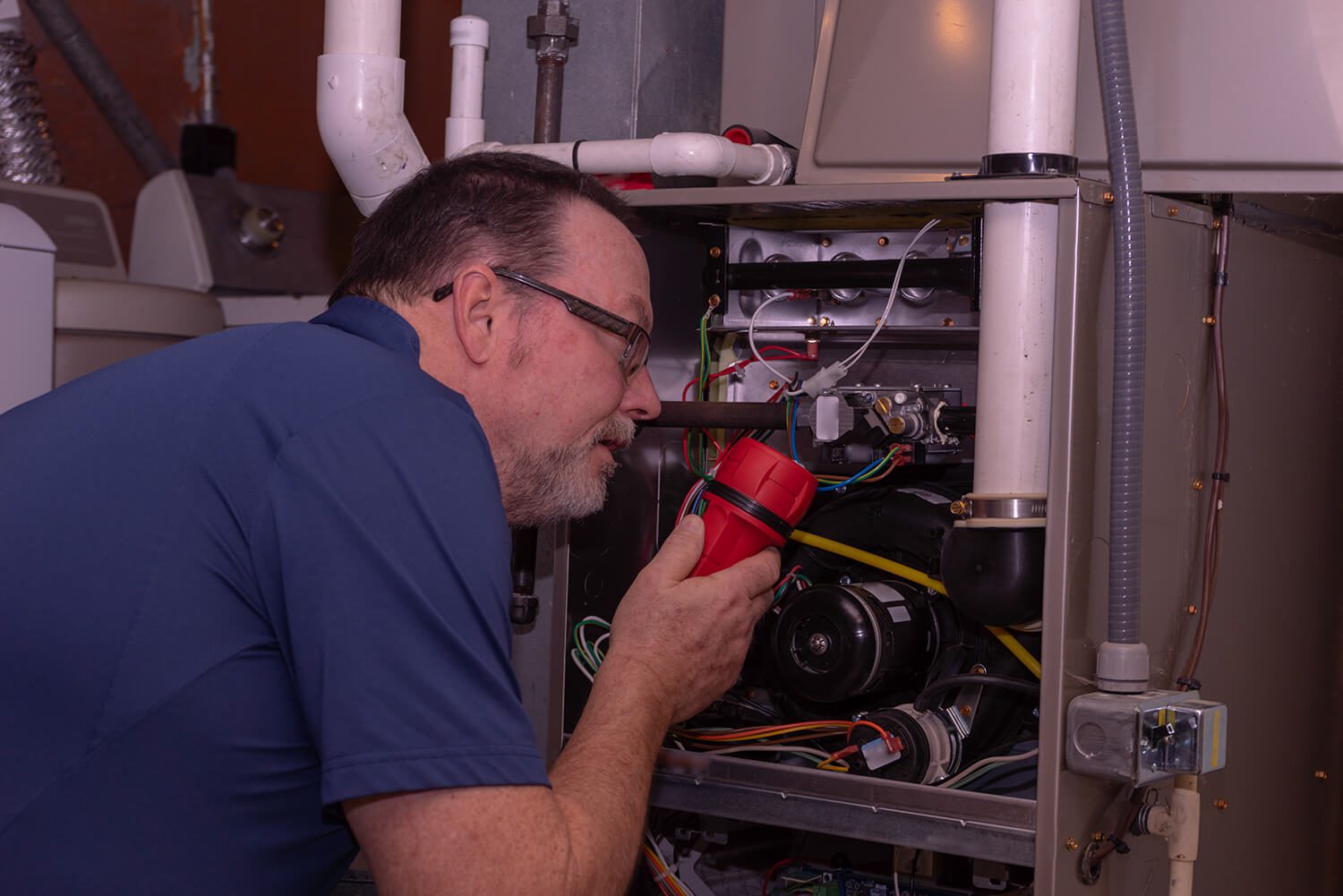 Coming to Fix Your Furnace 24/7
You might know this already (sorry if you do!) but a furnace or heating system can decide to break down suddenly, in the middle of the night or during the busiest weekend of the year. This can cause major stress and a huge array of inconveniences to you and to the rest of your family.
Don't panic, though! We are here to help. We offer our Cincinnati clients around-the-clock heating and furnace repair service, which means that you can rest assured that our team will come to fix your issue any time of the day (and night) and any day of the year.
(Yes, even at Christmas and during all major holidays).
Are you ready to make your Cincinnati home nice and warm again? It's much easier than you think, just take a look at our process below.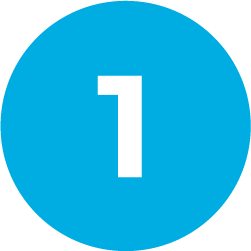 Step 1: Schedule Your Heating or Furnace Service Online
Do you know, or think, that you have a furnace or heating problem? Do your furnace or heating system need some maintenance? Has something unusual and worrying happened to your heating or furnace recently, and they just don't work as they used to? Simply visit our website and fill out our quick and easy form to schedule your appointment.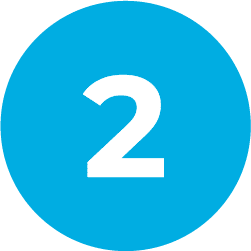 Step 2: Our Expert Plumbers Will Come to Your Property
On the day that you selected, and at your chosen time, one of our skilled and trusted plumbers will come to your Cincinnati property and take a look at your heating system and furnace. They will be able to assess the situation, diagnose the specific issue, and decide on the best course of action. This will enable them to fix the problem in the quickest, safest, and most hassle-free way.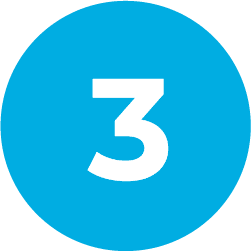 Step 3: Enjoy Fully Functioning Heating and Furnace Systems
Once our technician has carried out the required works, you will finally be able to enjoy a fully functioning heating and furnace system again. Get back to relaxing in your house and keeping your little ones safe, now that you know that your heating woes are gone!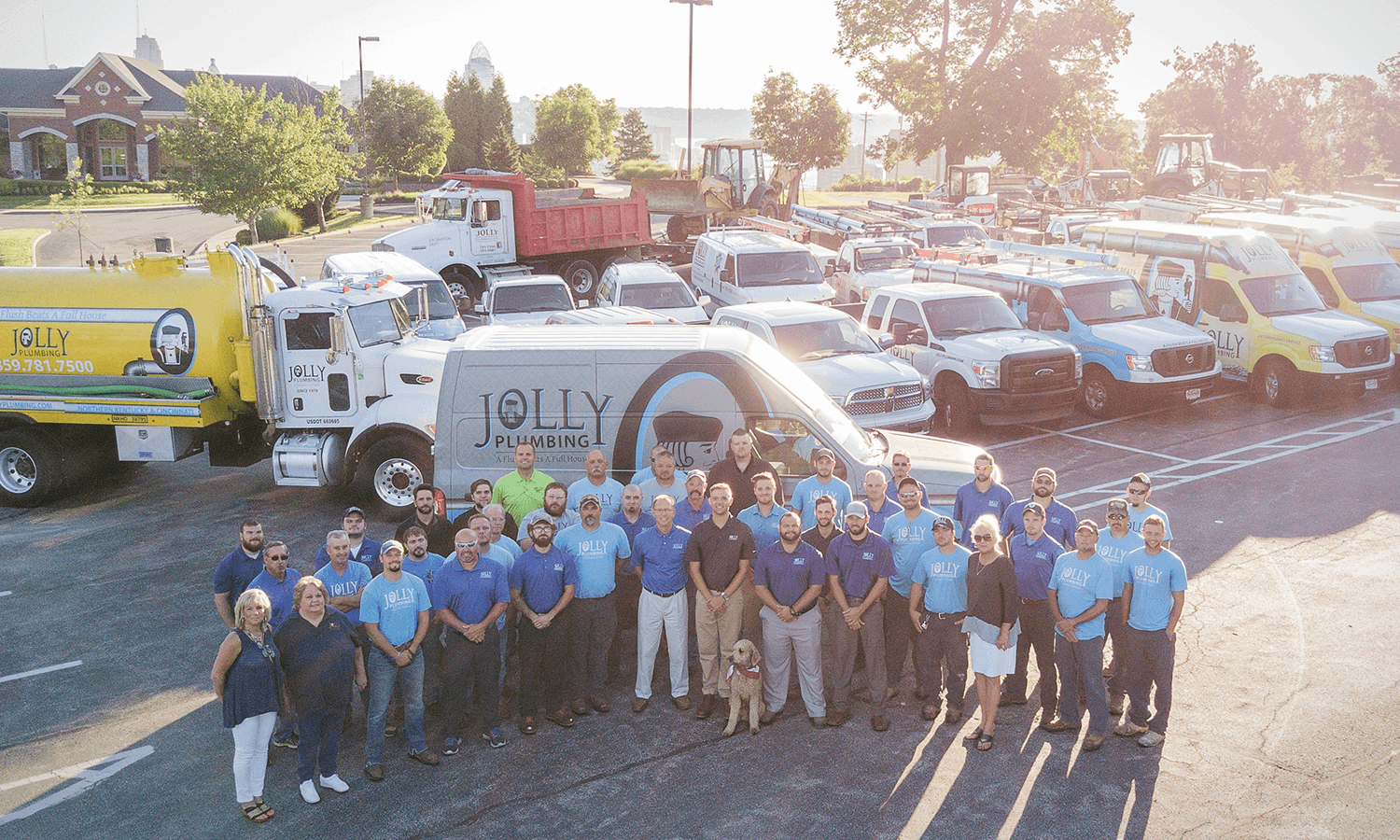 Why Cincinnati Residents Look No Further Than Jolly
We are committed to taking on your situation as if it was our own. This means, of course, that we are genuinely invested in fixing any heating or furnace issue that you might have in the best possible way, just like we would do to our own heating or furnace.
If you choose Jolly, you choose a team of fully reliable, vetted, and skilled professionals, who have a real passion for providing exceptional repair services in a personable, relaxed way that puts you, the customer, at the heart of the entire service.
And that's precisely our team that makes us the great provider of repair services that we are. So, because we love to keep delivering the amazing service that our customers have come to know and expect, we do all we can to nurture, develop, and reward our team's outstanding performance.
Because we know that when our team is happy, our customers are happy. And our customers' happiness is what matters most to all of us.
How Much Do Our Furnace and Heating Repair Services Cost?
If there is something we learned in our several years of service, it's that no two repair projects are the same. Yes, you and your neighbor might both need something done to your furnace to make it work better, but there are so many other aspects to factor in when it comes to providing you with a specific fee.
At Jolly, we are proud to maintain our fees fair, friendly, and affordable. We also offer our Cincinnati customers the possibility to set up financing plans, to spread out their payments in a more convenient way.
Do you want to find out more about how much your furnace or heating repair service will cost? Get in touch with us today, give us as much information about your problem as possible, and we will put together a custom quote for you.