Don't Let a Leak Go Unrepaired — Call Jolly Today
Leaks are never fun, whether they're in your home or business. Not only are they annoying, but they can also lead to costly damage if left unrepaired.
The best way to deal with a leak is to address it as soon as possible. The longer you wait, the more damage the leak will cause.
If you need leak repair, call Jolly Plumbing, Drains, Heating & Air. We're the experts in repairing leaks and are proud to serve the Greater Cincinnati and Northern Kentucky area.
With our experience and expertise, we'll have your leak fixed in no time. So don't wait — call us today!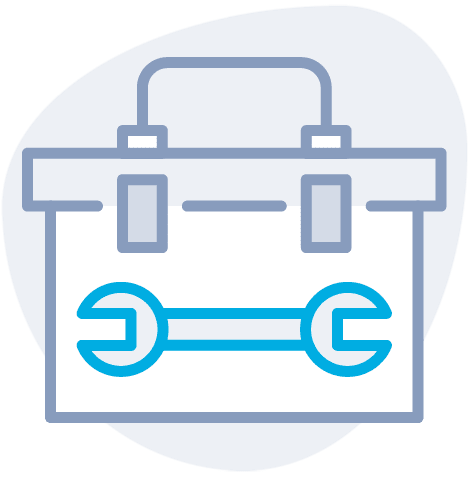 A Leaky Pipe Is Best Repaired Quickly
When you see a leaky pipe, your first instinct might be to ignore it. After all, it's just a little water.
Wrong! A leak can quickly turn into a much bigger problem if it's not addressed right away. The water can cause damage to your walls, floors, and ceilings — not to mention your furniture and belongings.
Here are some of the other problems a leak can cause:
Increased Water Bill: With water constantly dripping, your water bill will be higher than usual. The higher water bill will offset any money you save by not repairing the leak.
Mold and Mildew: Water is the perfect breeding ground for mold and mildew. If you have a leak, there's a good chance you'll also end up with mold or mildew somewhere in your home.
Structural Damage: Your home is designed to keep water out. When water leaks in, it can cause severe damage to the structure of your home, such as rot, warping, and even foundation problems.
Wallpaper and Paint Damage: Water can damage your wallpaper and paint, leaving you with an unsightly mess.
If you are searching for a Cincinnati leak repair service, Jolly Plumbing, Drains, Heating & Air is your company. We will quickly and efficiently repair your leak, saving you time and money in the long run. Don't hesitate — to call us today!
Telltale Signs That You Need a Water Pipe Leak Repair
It's not always easy to tell when you have a leak. Sometimes the signs are subtle, while other times, they're more noticeable.
Below are the signs you need to look out for that indicate you have a water pipe leak.
Water Stains on Your Walls or Ceilings
Water stains on walls and ceilings usually indicate a leaky pipe.
As water seeps through cracks or holes in the pipe, it can leave behind mineral deposits, rust, or other debris. Sometimes, the water may cause paint or wallpaper to peel away.
Wet Spots on Your Floor
Another sign of a leaky pipe is wet spots on your floor, mainly if the wet spots are located near walls or cabinets. These are usually caused by leaks in the supply lines, the pipes that bring water into your home.
If you see a wet spot on your floor, it's essential to have a professional take a look as soon as possible.
Musty Odors
If you notice a musty odor in your home, it could be a sign of a water leak. The musty smell is usually caused by mold or mildew, which can grow in damp, wet areas.
A room prone to leaks, such as a bathroom or kitchen, is more likely to have a musty odor.
Water Bills That Are Higher Than Normal
Even a tiny leak can waste a lot of water, which will show up on your water bill. If you notice that your water bill is higher than usual, it's a sure sign that you have a leak on your hands.
Why Choose Us as Your Cincinnati Water Pipe Leak Repair Service
Make your home jolly with our leak and water damage repair in Cincinnati.
Jolly Plumbing, Drains, Heating & Air is a family-owned and operated business that has served the Cincinnati area for over 40 years. We're proud to offer our leak repair services to residential and commercial customers.
There are hundreds of plumbing companies in the Cincinnati area, but only a handful can provide the same quality and service.
If you're still on the fence about choosing us as your water pipe leak repair service, here are a few more reasons to consider:
Financing Options: We understand that not everyone has the same budget, so we offer financing options to those who need them.
Expertise You Can Trust: We have over 40 years of experience in the plumbing industry, so you can rest assured that a team of experts will repair your leak.
High-Quality Parts and Materials: We don't take shortcuts in repairs. We only use the highest-quality parts and materials to fix your leak.
Competitive Rates: Jolly offers some of the most competitive rates in Cincinnati and Northern Kentucky.
Jolly Plumbing, Drains, Heating & Air is the obvious choice regarding water pipe leak repair services. We're a company you can trust, with a team of friendly and competent experts ready to help!
Give us a call today, and let us take care of your leak!