Reliable AC Replacement Services in Cincinnati, OH
If you need AC Replacement Services, Jolly Plumbing Drains Heating and Air is just one call away. Contact us at (513) 443-1315 or schedule a service today.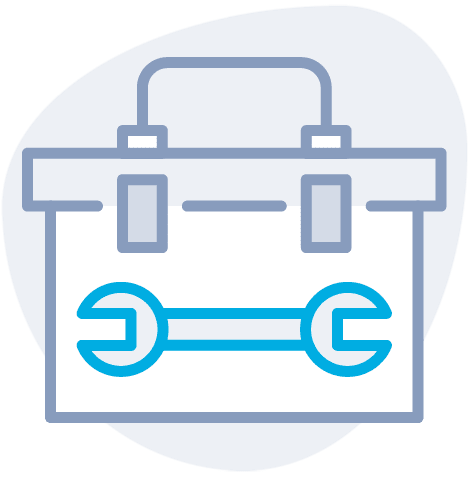 AC Replacement Cincinnati Service
Are you tired of dealing with high energy bills, frequent breakdowns, or uneven cooling in your home? Look no further than Jolly Plumbing's AC replacement Cincinnati service.
With our trusted expertise and commitment to customer satisfaction, we are the HVAC provider you can rely on for all your replacement needs.
Don't settle for subpar performance from your current AC system. Trust Jolly Plumbing for a hassle-free AC replacement in the Greater Cincinnati or Northern Kentucky area that leaves you satisfied and your home cool and inviting.
Contact us today to schedule a consultation and let us help you regain control over your indoor climate.
Signs You Need AC Replacement
Is your current AC system causing you more headaches than comfort? It may be time to consider AC replacement.
Here are some telltale signs that your unit needs an upgrade.
1. Increased Energy Bills
Are you noticing a steady rise in your energy bills even though your usage remains the same? This could indicate that your AC system works inefficiently and consumes more energy than necessary.
2. Frequent Breakdowns and Repairs
If your AC system is constantly breaking down and requiring repairs, it clearly indicates that it's reaching the end of its lifespan. Constant maintenance can become costly and inconvenient, leaving you without cooling when you need it the most.
3. Uneven Cooling or Poor Airflow
Do you notice hot spots in certain areas of your home or experience weak airflow from your vents? Uneven cooling and poor airflow are signs of an aging AC system struggling to distribute cool air effectively.
4. Outdated Equipment and Lack of Energy Efficiency
If your AC system is outdated and lacks energy-efficient features, you may be missing out on significant cost savings and environmental benefits. Upgrading to a new, energy-efficient unit can reduce your energy consumption and help protect the planet.
The AC Replacement Process
When it comes to AC replacement, Jolly Plumbing follows a comprehensive and professional process to ensure a seamless transition to your new cooling system.
Here's a breakdown of the steps involved.
Step 1: Initial Assessment and Consultation
To kick-start the AC replacement process, simply schedule an appointment with our experienced HVAC technicians.
They will visit your home and thoroughly evaluate your existing AC system.
This assessment allows us to understand your needs and identify underlying issues. We will provide customized recommendations tailored to your requirements based on our findings.
Step 2: Equipment Selection and Sizing
Selecting the right AC unit is crucial for optimal performance and energy efficiency.
Our AC replacement Cincinnati team will guide you through the process, considering factors such as your home's size, layout, and budget. We emphasize the importance of proper sizing to ensure your new unit can cool your space effectively.
We'll also explain the benefits of energy-efficient options and advanced features, helping you make an informed decision that aligns with your needs and priorities.
Step 3: Professional Installation
Once you've chosen the ideal AC unit for your home, our skilled technicians will handle the installation process with precision and expertise.
We begin by removing and disposing of your old unit in an environmentally responsible manner.
Our air conditioner replacement Cincinnati team ensures that all electrical and refrigerant connections are properly handled, ensuring your new system's safe and efficient operation.
Before leaving, we conduct thorough testing and verification to confirm everything is functioning correctly.
Benefits of Choosing Jolly Plumbing, Drains, Heating, and Air
Choosing the right HVAC provider can make all the difference when it comes to AC replacement. At Jolly Plumbing, Drains, Heating, and Air, we take pride in offering our customers an unparalleled experience with a wide range of benefits.
1. Trusted and Licensed HVAC Professionals
Our team consists of highly trained and licensed HVAC professionals with years of experience in the field. You can trust us to handle your AC replacement with precision and expertise, ensuring your new system operates at its best.
Our technicians stay up-to-date with industry advancements, providing cutting-edge solutions to meet your cooling needs.
2. Timely and Reliable Service
At Jolly Plumbing, we understand the importance of a functional AC system, especially during scorching summers. We prioritize timely and reliable service, working efficiently to minimize any downtime.
Our commitment to customer satisfaction means we go above and beyond to address your concerns and deliver solutions that leave you satisfied and comfortable in your home.
3. High-Quality AC Units From Reputable Manufacturers
We believe in providing our customers with top-notch products and services. That's why we offer high-quality AC units from reputable manufacturers known for their reliability and performance.
When you choose us for your AC replacement, you can rest assured that you're investing in a system that will stand the test of time and keep your home cool for years.
4. Competitive Pricing and Flexible Financing Options
We understand that AC replacement is a significant investment for homeowners. To make it more accessible, we offer competitive pricing without compromising quality.
We also provide flexible financing options to suit your budget, allowing you to enjoy the benefits of a new AC system without straining your finances.
5. Energy-Efficient Solutions
Energy efficiency is a core focus at Jolly Plumbing.
Our AC replacement Cincinnati service offers a range of energy-efficient solutions designed to lower your utility bills while minimizing your environmental footprint.
By upgrading to a more efficient AC unit, you can enjoy significant cost savings in the long run and contribute to a greener, more sustainable future.
AC Replacement Maintenance and Warranties
Maintaining your AC system is crucial for its longevity and optimal performance.
At Jolly Plumbing, Drains, Heating, and Air, we offer comprehensive maintenance plans and warranties to ensure your peace of mind and the efficiency of your newly replaced AC unit.
Why You Need Regular AC Maintenance
Regular air conditioner replacement Cincinnati maintenance is vital in keeping your cooling system in top shape. Here's why it's essential:
Enhanced Performance:

Regular maintenance ensures that your AC system operates at its best, delivering consistent and efficient cooling throughout your home.

Extended Lifespan:

Proper maintenance can extend the lifespan of your AC unit, saving you money on premature replacements.

Energy Efficiency:

Well-maintained systems run more efficiently, reducing energy consumption and lowering utility bills.

Preventive Measures:

Maintenance allows our technicians to detect and address potential issues before they become major problems, saving you from costly repairs.
Our Maintenance Plans
Choose from our range of maintenance plans designed to meet your specific needs:
Basic Tune-Up:

Regular inspections, filter replacement, and cleaning to keep your AC unit running smoothly.

Seasonal Check-Up:

Comprehensive maintenance before each cooling season to ensure peak performance.

Priority Service:

Enjoy priority scheduling for maintenance and repairs, minimizing downtime and ensuring prompt service.

Discounted Repairs:

Benefit from discounted rates on parts and labor for any repairs needed during maintenance.
Our Warranties
We stand behind the quality of our work and the products we offer. When you choose Jolly Plumbing for your AC replacement, you'll receive the following warranties:
Installation Warranty:

We provide a warranty on our installation services, giving you peace of mind knowing that our work is covered.

Manufacturer's Warranty:

We offer AC units from reputable manufacturers, and each unit comes with its respective manufacturer's warranty.

Extended Warranties:

For added protection, we also provide extended warranties on select AC units, offering you more coverage beyond the standard terms.
With our maintenance plans and warranties, you can trust that your AC system will continue to perform optimally, and you'll have the support you need in case any issues arise.
Schedule Your AC Replacement Today With Jolly Plumbing
Are you ready to say goodbye to your old, inefficient AC system and embrace the comfort of a brand-new cooling experience? Look no further than Jolly Plumbing, Drains, Heating, and Air for all your AC replacement Cincinnati needs. Our prompt and efficient services are here to save the day.
Take the first step toward a cooler and more comfortable home. Contact us today to schedule your AC replacement consultation.