Plumbing Repaires & Installations
We've been around for almost 40 years and we strive to provide the same service our founder provided in 1979. Quality plumbing, great customer service, for a fair price.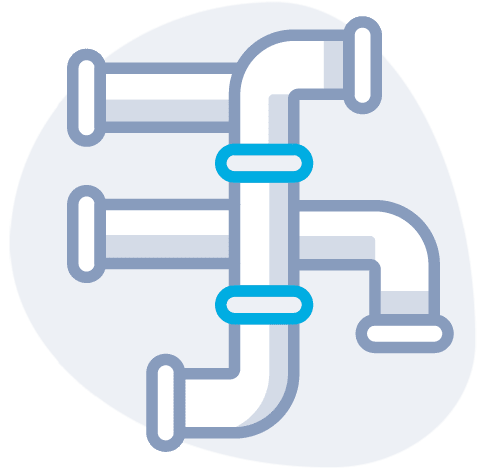 We like to think of ourselves as honest plumbers. So we're going to be as upfront as possible here. We are not responsible for drywall, tile or grout. This may sound harsh, but it is the industry standard. Obviously, if we damage anything and it is our fault we will take care of it but if the leak was on your drywall we will not be replacing the drywall. If there is a lot of material that needs to be moved we will give you an estimate and let you know what we have to take out. After, we can give you our preferred vendors list and let you know who we trust to do a good job to get everything back to normal.
Also, we like for you to pick out your own fixtures before we install anything. You can do so at our neighbors, Winnelson or online. Our plumbers are knowledgable about what brands you can trust but we wouldn't say that they all went to interior design school and their taste are probably different from yours .
How Much Is This Going To Cost?
Pretty much any plumbing fixture that moves around water in Cincinnati, we can fix. Sinks, showers, faucets, stationary tubs, hose bibs, you name it. With all of these options prices really vary.
It really depends on the make, model, and year of the fixture in question. Delta and the boys (sounds like a 50s swing band) are constantly changing their product line so their standard fixture last year can be completely different from their standard this year.
When dealing with plumbing fixtures whether that be repairing, replacing, or installing them the best thing for us is to just get out there. We have 24/7 service for those dreaded 2 AM leaks and our estimates are free, just give us a call and let us know when you can be there.
Need general plumbing work in done Northern Kentucky and Cincinnati? We have service techs ready to meet your needs. We do everything from repairing or installing a water heater, fixing your faucets, toilet, sink, shower, bathtub and much more.