Your Dependable Air Conditioner Repair in Cincinnati, OH
We Help You Keep Your Cincinnati Home Fresh and Cool By Providing the Best AC Repair Services in Ohio and Northern Kentucky.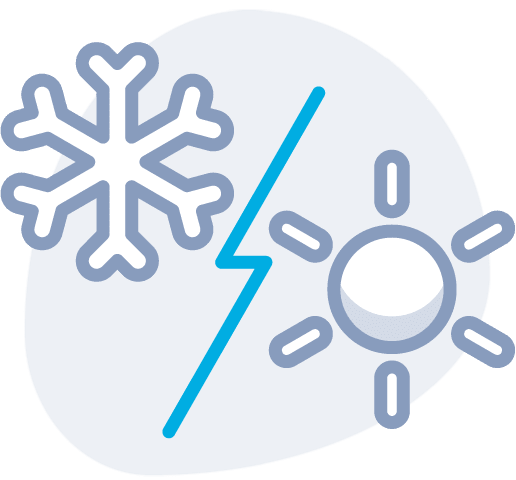 The Best Way to Beat the Cincinnati Heat
The summer heat in Cincinnati is no joke. Sticky, humid, and super-hot. What better than a great air conditioning system to greet you as soon as you come home from a busy day at work, or out and about?
But then, one day, you walk in and the air is just as stuffy and hot as outside, if not even more. What's going on? We hate to break it to you, but your AC system might not be working properly anymore.
Many things can happen with an air conditioner to cause it to break down. Whatever the reason, and whatever type of AC system you own, you always need the help of an expert to fix the problem. As your local, Cincinnati-based heating and air conditioning specialists, we are the best people for the job.
Find Out if You Need Air and Cooling RepairHeating Systems Repairs
First things first: before you call us, you might want to check if you can spot any issues yourself. To do this, you need to learn the signs of a faulty air conditioner. We have listed them below as a heads-up for you:
Your airflow is suddenly very weak
The air coming out of the vents is warm instead of cool
There is a new, unpleasant smell coming from the unit
There is a new, strange sound coming from the unit
The temperature shown on your thermostat doesn't match the temperature in your home
You are suddenly receiving much higher energy bills
Whatever is going on with your unit, make sure that you don't leave it to tomorrow, or it may get increasingly worse and dangerous for your family and your home.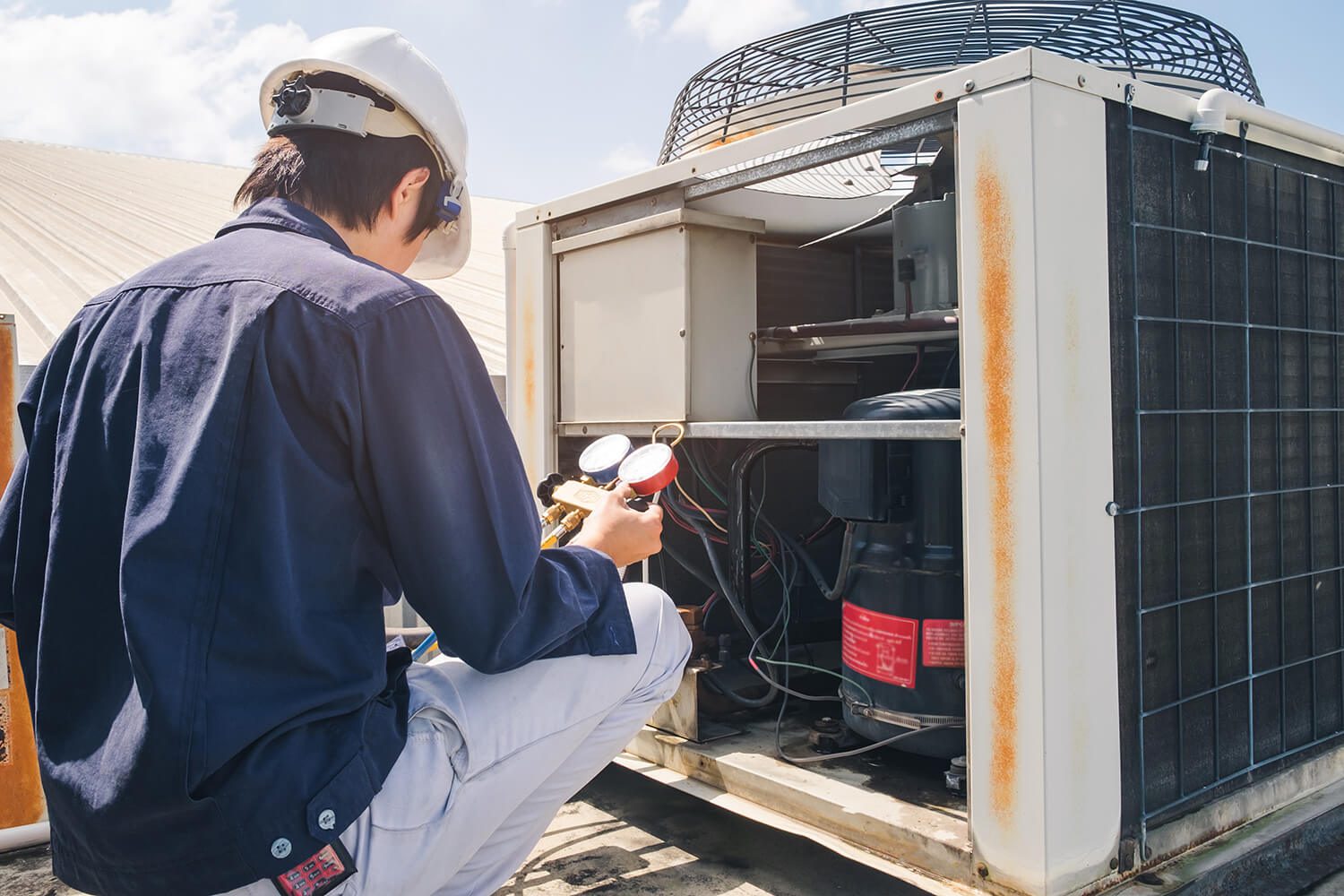 Around-the-Clock Services
It seems as though air conditioning units have this bad habit of breaking down at the most inconvenient times: during a heatwave, for example, or in the middle of the night, when you assume that nobody will be available to come and help you.
Wrong: Jolly can come to you any time of the day or the night and on any day of the year, to help you solve any AC issue!
How Does Our Process Work?
If you want to keep your Cincinnati home nice and cool throughout the summer (and beyond), then it's much easier than you think with our quick and simple process.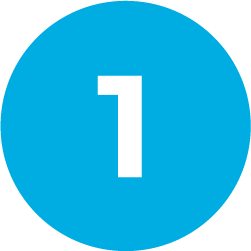 Step 1: Arrange Your Air Conditioning Repair Service Online
Is your air conditioning unit showing signs of not working properly anymore? Or do you think it could do with a bit of maintenance work because it hasn't been checked in a long time? Whatever your situation and goal, schedule an appointment with Jolly right away.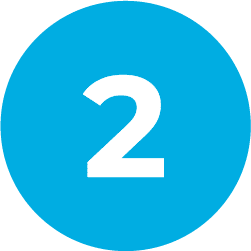 Step 2: One of Our Experienced Repairmen Will Visit You
Have you scheduled your repair? Great, then you can expect one of our skilled and fully vetted repairmen to come to your Cincinnati home and have a look at your air conditioning system. By doing so, they will be able to tell exactly what's wrong and put a plan in place to fix it quickly and safely. Whatever type of work needs to be done, we always aim to carry it out and complete it by minimizing any disruption to you and your family and respecting your property as if it were our own.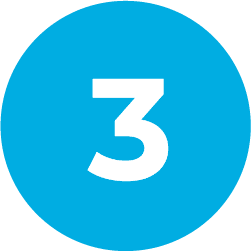 Step 3: Rediscover the Comfort of a Cool Home
All done, your air conditioner is now back up and running again! Finally, you can escape the Cincinnati heat in your fresh and cool home.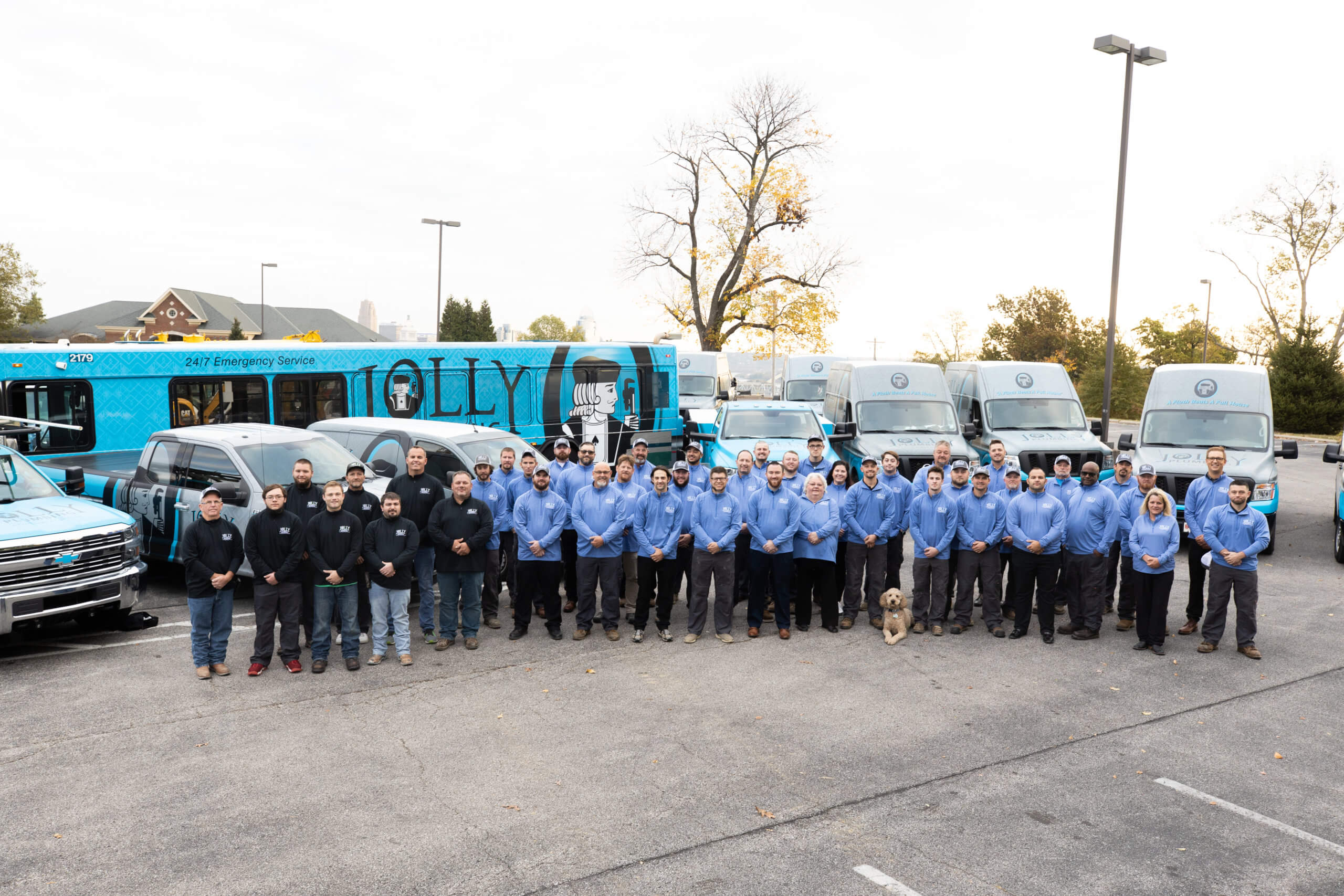 Live in Cincinnati? We Are the City's Favorite Air Conditioner Repair People
At Jolly, we are much more than a simple provider of air conditioning repair services. We like to think of ourselves as a real partner for our customers, as we are committed to keeping their homes comfortable and safe all year round.
Our mission is to provide you the exceptional service that we would like to receive ourselves, should we ever need air conditioning repair services. We achieve this with a combination of several winning factor: our long-standing experience in the industry, our team's expertise and unfaltering passion for their job, and our customer-first ethos.
If you want to find out for yourself why residents of Cincinnati keep choosing Jolly for their AC repair over and over again, then schedule your visit today.
How Much Does Our Home Air Conditioning Service Cost?
At Jolly, we firmly believe that every customer should receive the highly personalized service that they expect and deserve. This means that the prices for our air conditioning system repair services can vary quite a bit depending on your specific situation and requirements.
No worries, though: we won't ever overcharge you. We are proud to be able to offer our Cincinnati clients the best and most budget-friendly fees in the area, including the possibility to set up a financing plan.
Are you interested in finding out more about how much your repair will cost, exactly? Then, speak to one of our staff members today, and they will be happy to provide you with a custom estimate.