Trust Jolly Plumbing Water Heater Repair in Cincinnati, OH
We're the Premier Choice for Northern Kentucky and Cincinnati Water Heater Repair.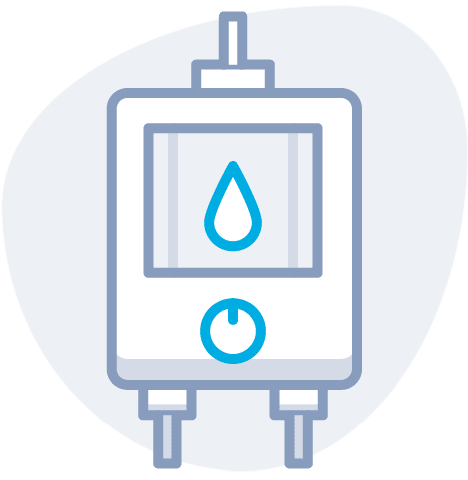 Don't Let a Minor Repair Become a Water Heater Emergency
You rely on your water heater for your and your family's daily lives. It's a vital appliance that provides you with hot water for showers, cleaning your clothes, and washing your dishes.
Despite how essential a hot water heater is, many homeowners don't stay on top of water heater repair. The average household uses up to 100 gallons of water each day. Having a broken water heater would majorly disrupt the flow of your household.
The team of plumbing specialists at Jolly Plumbing is here to ensure you don't have to encounter any water heater issues or failures. When you encounter a problem, it's difficult to diagnose it. That's where our plumbing professionals come in.
Contact our office today to schedule a water heater repair appointment.
Complete Water Heater Repair Services
For over 40 years, we've been providing customers in the Northern Kentucky and Cincinnati areas with honest and reliable water heater repair services. No matter the time of day, we're proud to be there for our customers. Whether your water heater repairs can be scheduled for the next day or you're in need of emergency plumbing services, we're here to get your household functioning again as soon as possible.
Water heaters can sometimes encounter different mechanical issues. Trying to fix them yourself can cost you hundreds of dollars and potentially put your household in danger.
Typically, a water heater malfunction occurs with an older water heater. The average lifespan of a water heater is around 8 to 12 years. Most problems arise toward the end of the appliance's lifespan.
Neglecting to repair your unit could result in a safety hazard. Contact the professionals at Jolly Plumbing to inspect your unit.
We'll come out to evaluate your water heater and determine whether your appliance needs a simple repair or replacement. If your water heater is still under warranty, we'll get the necessary parts from the manufacturer and fix it.
Tank water heaters require ongoing maintenance throughout their lifespan. Your water heater should be flushed each year.
As water goes through electric or natural gas water heaters, minerals and sediment fall out. They then settle at the bottom of your water heater's tank. As the years go on, they begin to build up and block the heating elements from delivering their full energy to heating the water.
Hiring a professional to flush your water heater is essential. Attempting to do it yourself could result in system damage or even hot water burns. Our team of specialists can perform this task correctly and safely, improving the efficiency of your unit.
Water Heater Installation and Replacement
As mentioned, water heaters usually last up to 12 years. Water heaters account for a lot of your household's energy usage. An older model can be inefficient, even if it lasts beyond the average lifespan.
Upgrading your outdated water heater to a new electric, gas, or tankless water heater could reduce your monthly energy bills. You'll notice an improvement in its performance while enjoying the benefits of a more efficient unit.
One of our plumbing experts will come out to your household and provide you with a recommendation based on your household's needs. Call us today to receive a free estimate.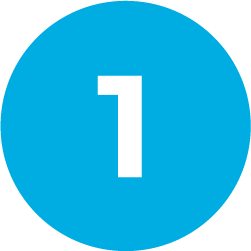 Step 1: Schedule Water Heater Repair Service Online
If you've noticed your water heater not producing as much hot water as it used to or taking too long to heat up, don't hesitate to contact Jolly Plumbing. Reach out to us even if you have a newer unit and want to stay on top of yearly maintenance. No matter what your water heater needs are, contact Jolly Plumbing to schedule an appointment.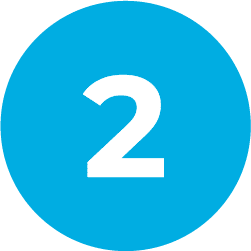 Step 2: One of Our Plumbing Experts Comes to Your Home
Once you've scheduled an appointment at a time that's most convenient for you, one of our plumbing specialists will head out to your location in northern Kentucky or Cincinnati. While it's difficult for the average homeowner to diagnose water heater issues, our team has years of experience. We'll evaluate your water heater and provide you with an expert recommendation.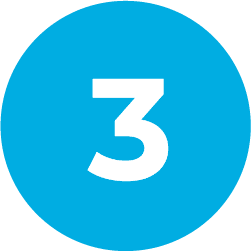 Step 3: Enjoy the Benefits of Hot Water
Bask in the comfort of hot water once Jolly Plumbing repairs or replaces your unit.
We're the Top Choice for Northern Kentucky and Cincinnati Water Heater Repair
The goal of Jolly Plumbing since 1979 has been to deliver great customer service and quality plumbing for an affordable price. We treat our customers like we'd want to be treated ourselves.
We understand how disruptive a faulty water heater can be. That's why we strive to remedy the issue as quickly as possible without affecting your household. Our team of expert plumbers is passionate about helping our customers. Learn more from our happy customers.
How Much Does It Cost to Repair Your Water Heater?
There are a variety of factors that come into play when replacing or repairing a water heater. One of those factors is whether your unit is gas or electric. Gas water heaters are a bit more expensive than electric ones.
Access to your water heater also plays a role in the cost of repairs or replacements. If it's difficult to access your unit, the job will take more time.
When a new water heater is installed, the state needs to inspect it. Jolly Plumbing will take care of scheduling the inspection, but new water heaters are required to have an expansion tank. If your old water heater doesn't have an expansion tank, that'll be an extra cost.
Contact us today to receive a customized quote.
Get a Free Water Heater Repair Quote
Hot water is something you don't realize how much you depend on it until you no longer have it. Don't let one of those days take you by surprise.
Call Jolly Plumbing today to schedule a water heater repair appointment.