Choose a Friendly Local Drain Cleaning Service in Cincinnati
At Jolly Plumbing, we offer professional drain cleaning services to homes and businesses in Cincinnati, OH, and Northern Kentucky. Call our expert plumbers today for fast, friendly service.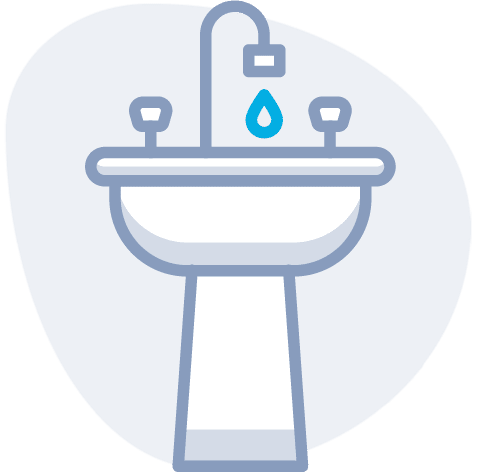 Protect Your Pipes With Professional Drain Cleaning In Cincinnati
Professional drain cleaning is one of the best ways to protect your plumbing system from needing emergency repairs. If it has been a while since you have had your drains inspected, or you are noticing signs that there might be an issue, contact Jolly Plumbing.
We work with homeowners and local businesses in Cincinnati and Northern Kentucky to provide expert drain cleaning services designed to improve the function and extend the life of their pipes. Give us a call today to schedule an inspection.
Benefits Of Regular Drain Cleaning
There are many reasons to invest in annual drain maintenance. In addition to protecting your pipes, it can also improve the function of your plumbing system and the comfort of your home. Drain cleaning can: 
Improve water pressure
Allow toilets to flush more easily 
Improve drainage in shower and sinks
Eliminate Odors
Reduce the risks of clogs
And more
If you notice that any of the plumbing fixtures in your home aren't working as they should, give us a call today for a pipe inspection. We can help you get the Cincinnati drain cleaning services you need to get more out of your home.
Signs That It Is Time To Call A Plumber In Cincinnati
Even with regular maintenance, you may still need to call in between appointments to ensure that your plumbing always remains free of debris. Whether you accidentally flush something that shouldn't be flushed or you have external damage like tree roots growing into your pipes, we can help you identify any issues before they turn into a major repair. Here are some signs that you may want to call:
Slow or backing up drains
Foul odor
Poor water pressure
Poor toilet flushing
Noticeable water damage
These are just some of the signs that may indicate an issue. If you are ever concerned, feel free to reach out, and we will be happy to investigate the problem.
While many plumbing issues are due to debris that is flushed into your pipes, some plumbing issues may be external. Roots or even construction can damage your pipes and can lead to clogs and serious repair bills. We use state-of-the-art camera equipment to identify any damage that may be caused by external factors to protect your home.
How Our Drain Cleaning Service Works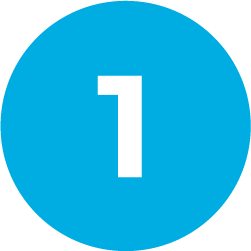 Contact us today to schedule your appointment. We will work around your schedule to come at a time that is convenient for you.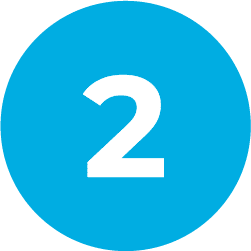 Our team will work quickly but thoroughly to clean out your drains. You should notice a difference right away if you were having issues.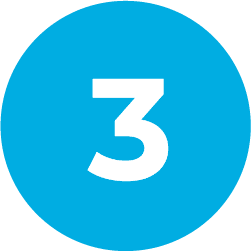 We use advanced camera technology to explore your drain and root out any issues. This allows us to determine what needs to be done.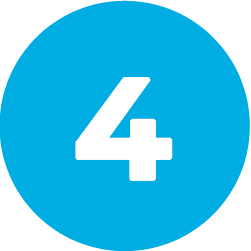 Step 4: Schedule Your Next Service
Don't forget to schedule your next cleaning! Annual drain cleaning allows you to prevent, identify and address any potential problems.
Why Choose Jolly Plumbing?
At Jolly Plumbing, we are proud of our reputation as one of the top plumbing companies in Cincinnati. Our team is comprised of master plumbers with years of industry experience. See why our customers love Jolly Plumbing.
More Than 40 Years of Experience
We have more than 40 years of experience providing quality service to the area. This means we have in-depth local knowledge of the most common issues found in the Cincinnati area and can address them correctly.
We are your one-stop-shop for plumbing services in the Cincinnati area. Our services include sewer cleaning, water heater installation, furnace repair, and more. Give us a call to ask about all the additional services we offer.
We have assembled a team of some of the best plumbers in the area to ensure that you will always enjoy the best service possible.
Because we are one of the top plumbers in the area, we can offer some of the lowest rates on all of our services. We want to make sure that all our customers can afford quality service without unnecessary financial burden.
Even the smallest plumbing issue can make a huge mess fast. That is why we respond within seconds to your call and send a technician out right away. We want to minimize any damage and repair costs so you can get back to enjoying your home right away.
How Much Do Drain Cleaning Services In Cincinnati Cost?
Each home or business has different needs when it comes to drain cleaning, but we are proud of our reputation as an affordable local drain cleaning company. We offer some of the best rates in the area. Contact us to get your plumbing inspection today.
Protect Your Plumbing With Quality Cincinnati Drain Cleaning Services
If you need expert sewer and drain cleaning services in Cincinnati or Northern Kentucky, we are here to help. Contact us today to enjoy quality service from your friendly local Cincinnati plumbers. We are always here to answer any questions.