Your Reliable Heating Services in Cincinnati, OH
We Help Residents of Cincinnati Maintain Their Heating and Furnace Systems in Great Shape All Year Around, With Our Expert Services.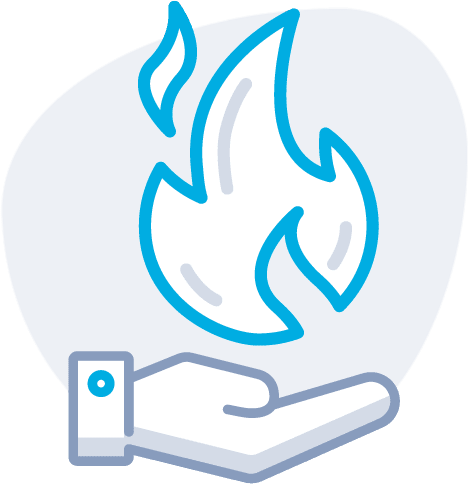 Cincinnati Heating Services
At Jolly Plumbing, we pride ourselves on being your trusted partner for all your heating service needs. We understand the importance of a warm and comfortable home, especially during the chilly winters in Cincinnati and Northern Kentucky. 
Our mission is to provide exceptional heating services in Cincinnati that go beyond just fixing and maintaining your system. Let us take care of your heating system so you can focus on what matters most – enjoying a cozy and stress-free home.
At Jolly Plumbing, we offer various Cincinnati heating services to cater to all your home's comfort needs. 
Installation
When it comes to heating system installation, we are your trusted experts. Our Jolly Plumbing team is well-versed in installing various heating systems to ensure optimal performance and efficiency. 
We handle every installation process with precision and care from start to finish. Our professional installation services let you know your heating system is set up correctly for maximum comfort and energy efficiency.
Replacement
Is your old furnace struggling to keep up with your heating needs? It may be time for a furnace replacement, and we're here to help. At Jolly Plumbing, we understand the importance of a reliable and efficient heating system, especially during the colder months. 
Our team is equipped with the knowledge and expertise to assess your current system and determine if a replacement is the best course of action. When you choose us for your replacement needs, you can expect top-quality equipment, professional installation, and improved energy efficiency.
Repair
We understand the frustration that comes with a malfunctioning furnace. That's why our dedicated team at Jolly Plumbing is ready to provide prompt and reliable furnace repair services. 
We know that timely repairs are crucial to restoring your home's comfort and preventing further damage to your heating system. Our experienced technicians have the knowledge and skills to efficiently diagnose and fix a wide range of furnace issues. Count on us to restore the warmth and coziness of your home with our expert repair services.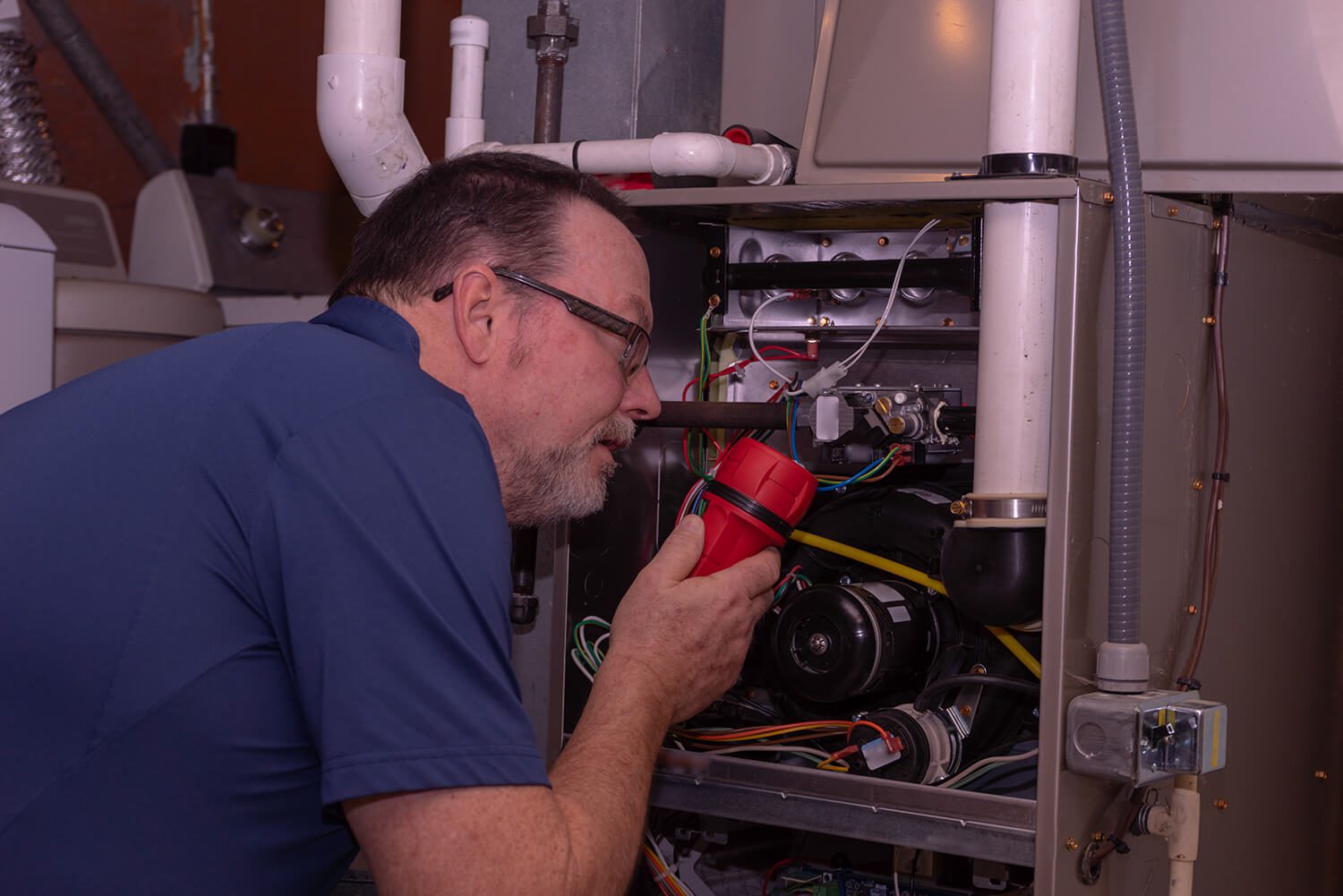 The Benefits of HVAC Maintenance
At Jolly Plumbing, we believe that regular HVAC maintenance is the key to ensuring optimal performance and longevity of your heating system. Here are the benefits of HVAC maintenance:
Improved Efficiency:

Regular inspection

, testing, and maintenance will keep your HVAC system operating properly, minimizing energy use. Our skilled technicians will diligently check and fine-tune your system, ensuring it functions efficiently. 

Extended Equipment Lifespan:

Neglecting issues

in your HVAC system can cause costly repairs and lessen the life expectancy of your equipment. That's why our maintenance services are designed to address potential problems before they escalate. By investing in regular maintenance, you can extend the lifespan of your HVAC equipment, avoiding the need for costly premature replacements.

Enhanced Indoor Air Quality:

HVAC maintenance plays a vital role in improving indoor air quality, ensuring that you and your loved ones breathe clean and healthy air. Our maintenance services include thorough air filter inspection and cleaning, which helps remove pollutants and allergens from the air circulating in your home.
Why Choose Jolly Plumbing for Your Heating Needs
At Jolly Plumbing, we understand that choosing the right heating services in Cincinnati is a decision that directly impacts the comfort and well-being of your home and family. Here's why we believe we are the best choice for all your heating needs:
Experienced and Professional Team:

With our experienced and professional team of technicians, we bring a wealth of knowledge and expertise to every heating service we provide. Our team undergoes continuous training, ensuring that we deliver top-notch service and solutions. 

Quality and Reliability:

Jolly Plumbing is committed to delivering quality and reliable heating services. We use only high-quality equipment and parts, ensuring that our installations, replacements, and repairs stand the test of time. 

Customer Satisfaction:

Your satisfaction is our top priority. We strive to provide exceptional customer service, going above and beyond to ensure that your heating needs are met with efficiency and professionalism. We listen to your concerns, offer personalized solutions, and communicate transparently throughout the entire process. 

Competitive Pricing and Financing Options:

We believe that quality heating services should be accessible to all homeowners. That's why we offer competitive pricing and flexible financing options, allowing you to choose a payment plan that suits your budget.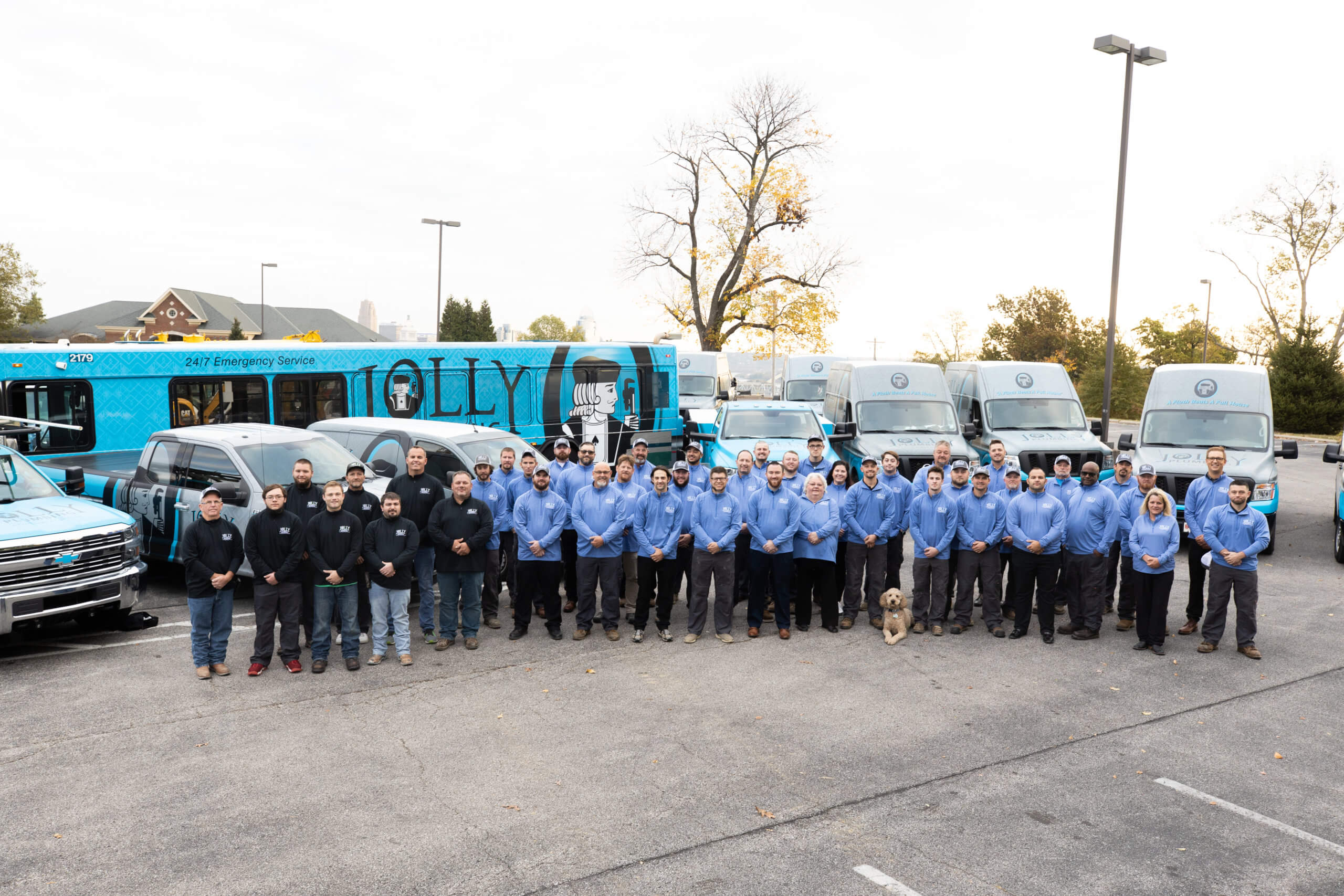 Partner With Us for Unmatched Heating Solutions
When it comes to your heating needs, choosing Jolly Plumbing means choosing a trusted partner that prioritizes your comfort, satisfaction, and peace of mind. Our experienced team, commitment to quality, dedication to customer service, and competitive pricing make us the ideal choice for Cincinnati and Northern Kentucky homeowners. 
Contact us today to schedule a consultation or service and experience the Jolly Plumbing difference for yourself. Your cozy and stress-free home awaits!