We've been around for almost 40 years and we strive to provide the same service our founder provided in 1979. Quality plumbing, great customer service, for a fair price.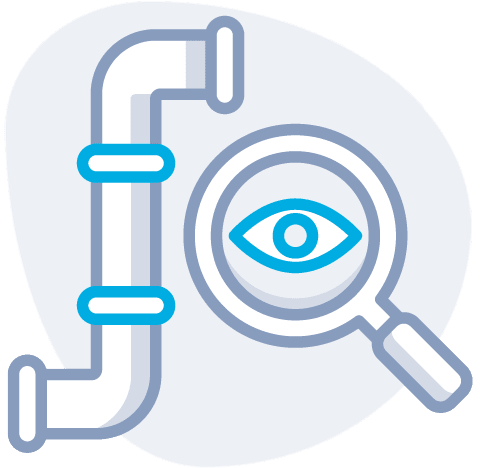 Water, Sewer & Gas Line Services
Our backhoe and excavation division is there to handle the heavy lifting. With over 100 years of experience between our excavation techs you can rest assured that your big sewer or water line job is in great hands. They also can make sure your septic tank or leach field installation or repair goes smoothly. Do we have 24/7 emergency service? You bet.
Your yard started to get soggy and/or started to smell so you called your local Cincinnati/Northern Kentucky plumber (hopefully that's us) and they told you that you need to replace/repair your sewer or water line. You get this sinking feeling in your stomach that this could be a costly endeavor. Unfortunatley, you're probably right.
It could have been that you have an older house and the clay piping could not longer fend off those pesky roots or maybe just some bad luck with a crack or burst. Whatever it was you are probably wondering, how much is this going to cost?
How Much Is This Going To Cost?
We can't give you an exact estimate here. We have full-time employees that do this because of all the variables that go into it. But we can give you an rough idea of the cost and the three major factors that influence the cost. And some example scenarios for your reference.
Depth: How deep the line is can be crucial to the price of your work. If its 2-4 ft deep then your cost will be significantly less than something that is 4-10 Ft deep.
Length: Kind of obvious, but how much of the line we need to repair or replace and how long that is will go into determining your price.
Complexity: Will we be fighting around some type of obstruction? Are we digging into rock and gravel instead of soft ground? These are some example of situations that can add man hours to your job, increasing the cost.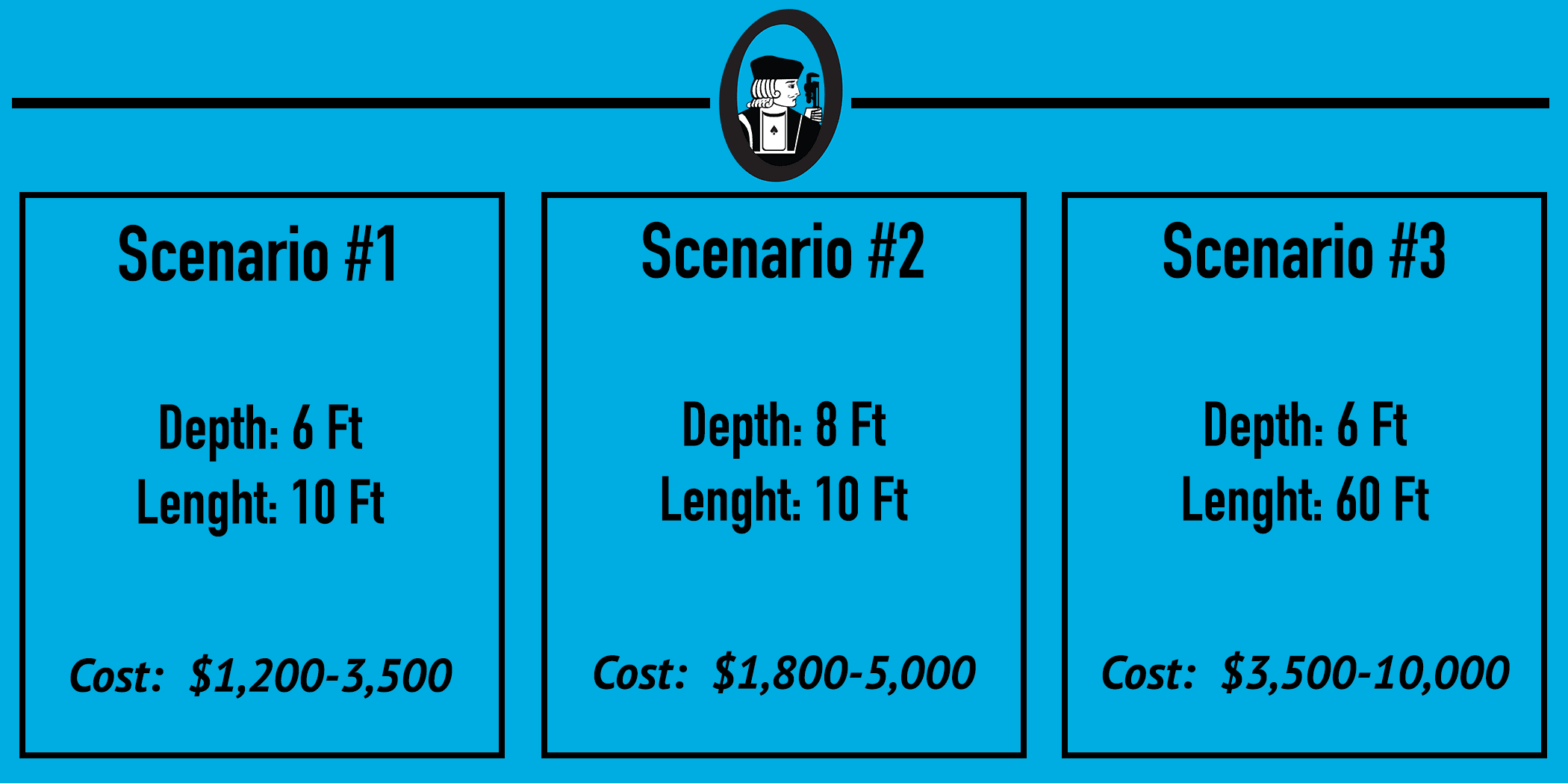 When it comes to fixing or repairing gas lines, the first thing we will want to do is test the line. This will require us coming out and basically taking soapy water and then pressurizing the line to find where your potential leak(s) could be. Around 70% of the time it is just one leak but sometimes we do find multiple leaks in the line.
If necessary, you may have to shut off your gas line. We cannot do this, so your provider must be alerted and they can come and shut off the system. We prefer to be the ones who do the testing over your provider since we will be the ones repairing the line and it is easier to see what we will be working with. After the job is complete, your provider will have to come over to test the line before they turn it on.